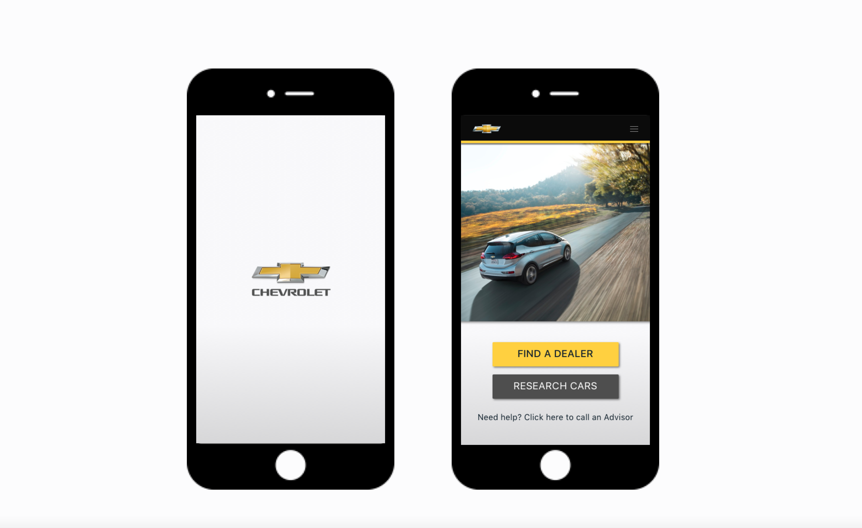 General Motors Chevrolet Dealership Application
The last two weeks of my summer internship with General Motors, my manager gave me a spontaneous project to utilize the design process and create from the beginning a fully functioning dealership application. It was a project he and my director had constantly talked about, yet never had the chance to implement.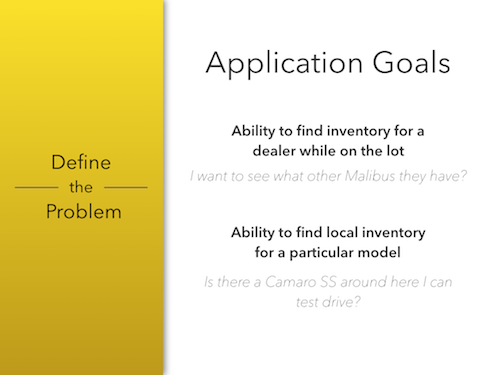 During our initial brainstorm, the requirements we talked about was that the application should have two main goals: ability to find the inventory of a dealer while on the lot.

While collecting information, I looked at two websites with similar functions, cars.com and shop.click.drive. I also conducted research on important features car buyers want.
In my final application, I wanted to integrate the functionality of all three with dealership specific information.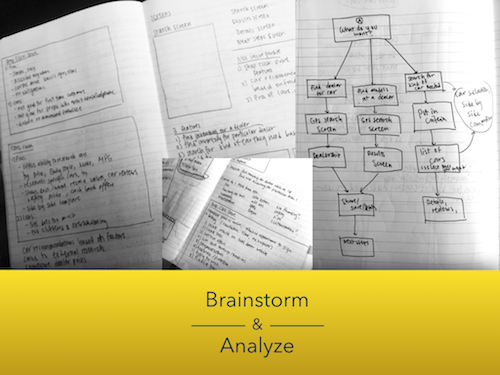 After conducting research, I analyzed and determined the pros and cons of both websites:

Pros
Simple, easy, accessible everywhere, covers basic questions, and encourages drivers to use it because there's no obligations.
Cons
Not good for first time customers who need help deciding what they need, not good for people who don't have clear idea of what vehicle will suit them because it doesn't have a system to compare/research, recommend vehicles.
Pros
Ability to research cars by price, body style, make, mpg, ability to research specific cars
shows best resale values, car rentals, safety, picks, cash back offers.
Has side by side compare.
Cons
Site does too much, site is cluttered and overwhelming.
Other features I wanted to implement included: car recommendations based on desired factors, links to external research, and ability to compare dealer prices specific to GM cars.
Landing page has three abilities, you can either find a dealer for a car, find models at a specific dealership, or research cars.

I then mapped out user flows of the screens.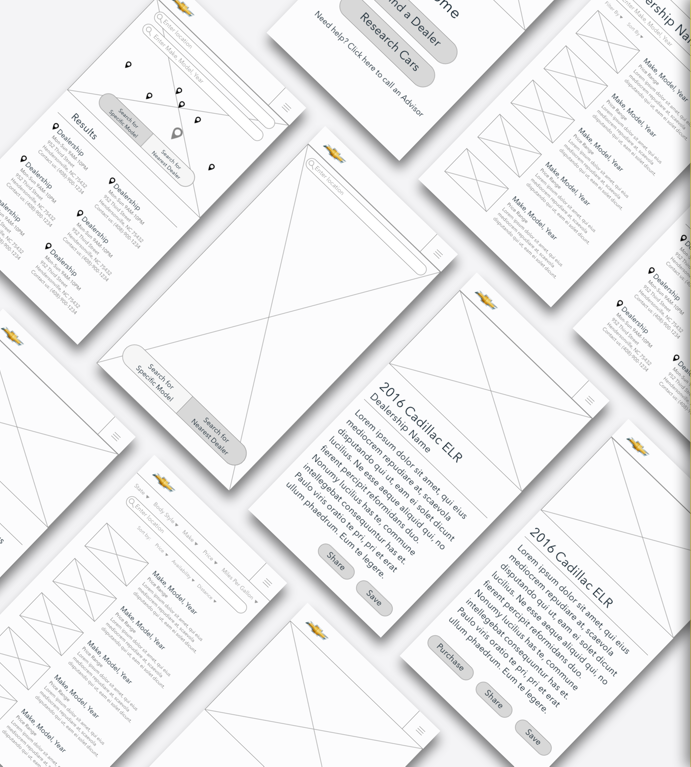 Then, I developed wireframes for the screens, referencing the iOS style guide using sketch and illustrator.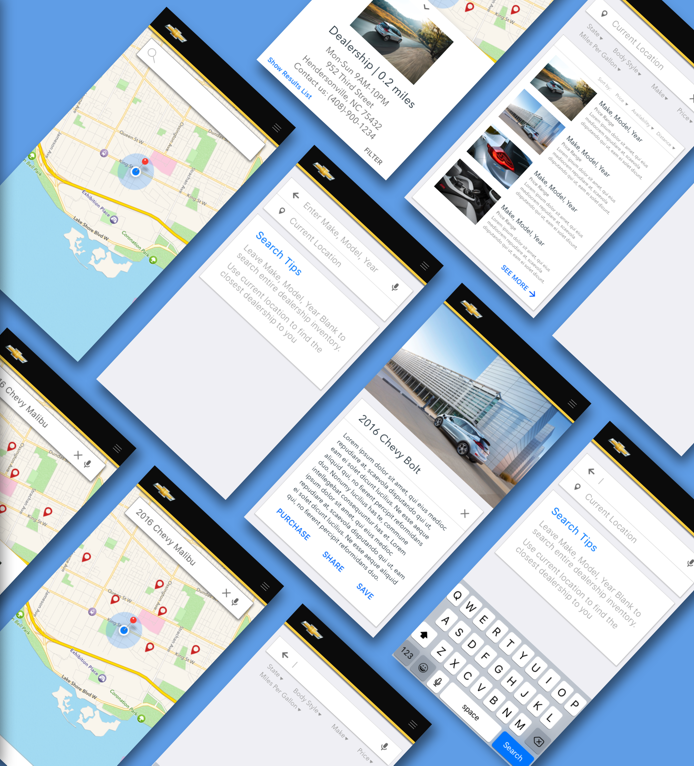 Then, I developed mockups for the screens, referencing the iOS style guide using sketch and illustrator, and chevy brand assets.

The last week of my internship, I prototyped an interactive version of the app using both marvel and inVision. Currently, I am still in contact with my team and am conducting user tests on the prototype.
In the next few weeks, I am hoping to make improvements on the prototype based on the tests, and then develop the actual app using an application called NextUX, which turns an existing prototype/UI into a Native app, to create a functional version of the App, with a Chevrolet dealership API.